Some serious fitness amazingness went around the internet this week and I don't even know if I read all of it. But what I did read I loved.
I am seriously so inspired by all of the ladies I've met through blogging who are getting themselves in shape and want to help others do it too.
And the thing that I love most is that these girls are normal. They're like you and me. They have full time jobs and they like to wear dresses and they admit to being human. They are real.
In the spirit of "
I am not an expert
" I want to share some of the best real-life-just-like-us inspiration:
Keep those Sweaty Selfies coming, please!! (Tag me
@JessiFitPdx
)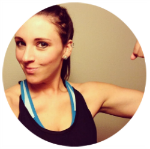 Linking up with
Amanda
for Friday Favorites.